We have two brand new surveys online. Please take them both so we can make sure our draft Downtown plan fits the community's vision. Tell your friends, family, and coworkers about these surveys because we want to hear from as many people as we can.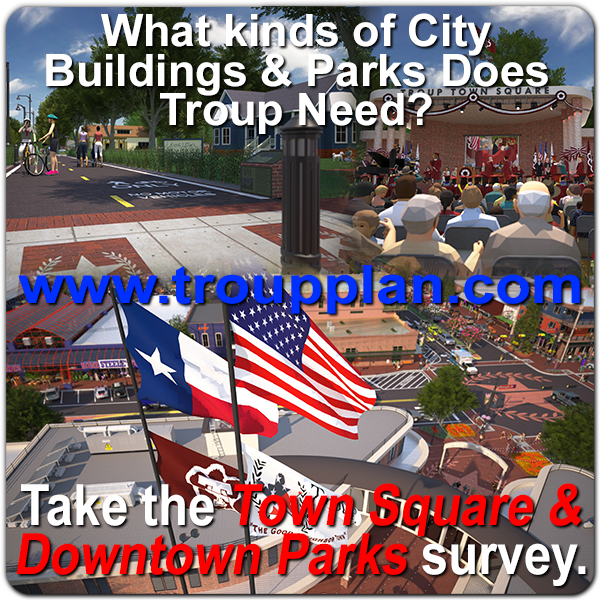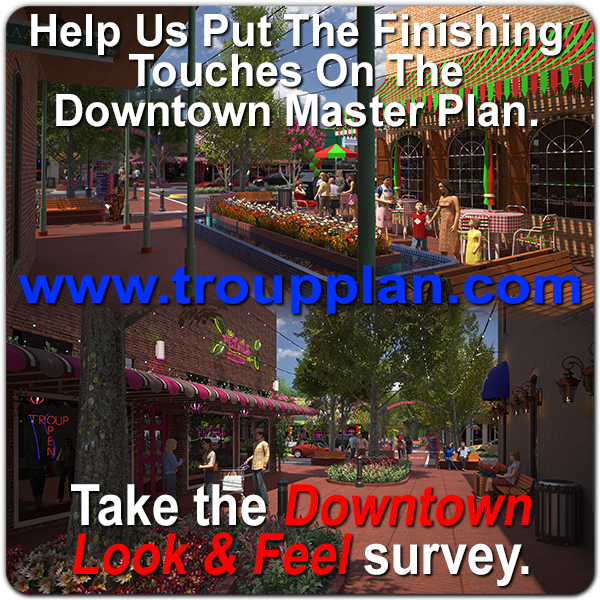 The Troup Community Development Corporation and Butler Planning Services are writing a Downtown Master Plan. As the process moves forward, this website will include drafts, surveys, and announcements.


Poster Plan Drafts:

Part of the project will be large "poster plans." Eventually, different posters will be made covering various topics of the Master Plan.

As always, please submit comments and suggestions to the planning consultant at troupplan@gmail.com, or with the other contact options found on this site.

The finished posters will be 22"x17", reducible to 8.5"x11". Digital copies optimized for ipads and other tablets and print orders will be posted to the City's website.